The company I interned for was going through one of the most exciting moments an enterprise could go through - expansion and moving to a brand new site. The big move to a grand place allowed the company to re-think their space, their use of it and their presentation to clients. The entrance of the building needed an interesting installation that would best represent the company's identity, values and goals. The company announced an idea pitch contest to all creative departments of the company and the team I worked with decided to participate. 
Since the company's main goal is digital transformation, our team decided that it is best to show this transformation directly to our clients. Our pitch was to create an interactive mirror display that would show live digital transformation of viewers' reflections. 
In order to present this idea to the company, we needed to have some visual examples of how we want the installation to look like. The floor plan and some photos from the construction site guiding me, I recreated the entrance space in Blender 3D.
We had several ideas on the placement of screens, but in the end we decided that the best placement would be horizontal with top screens being shifted to the left.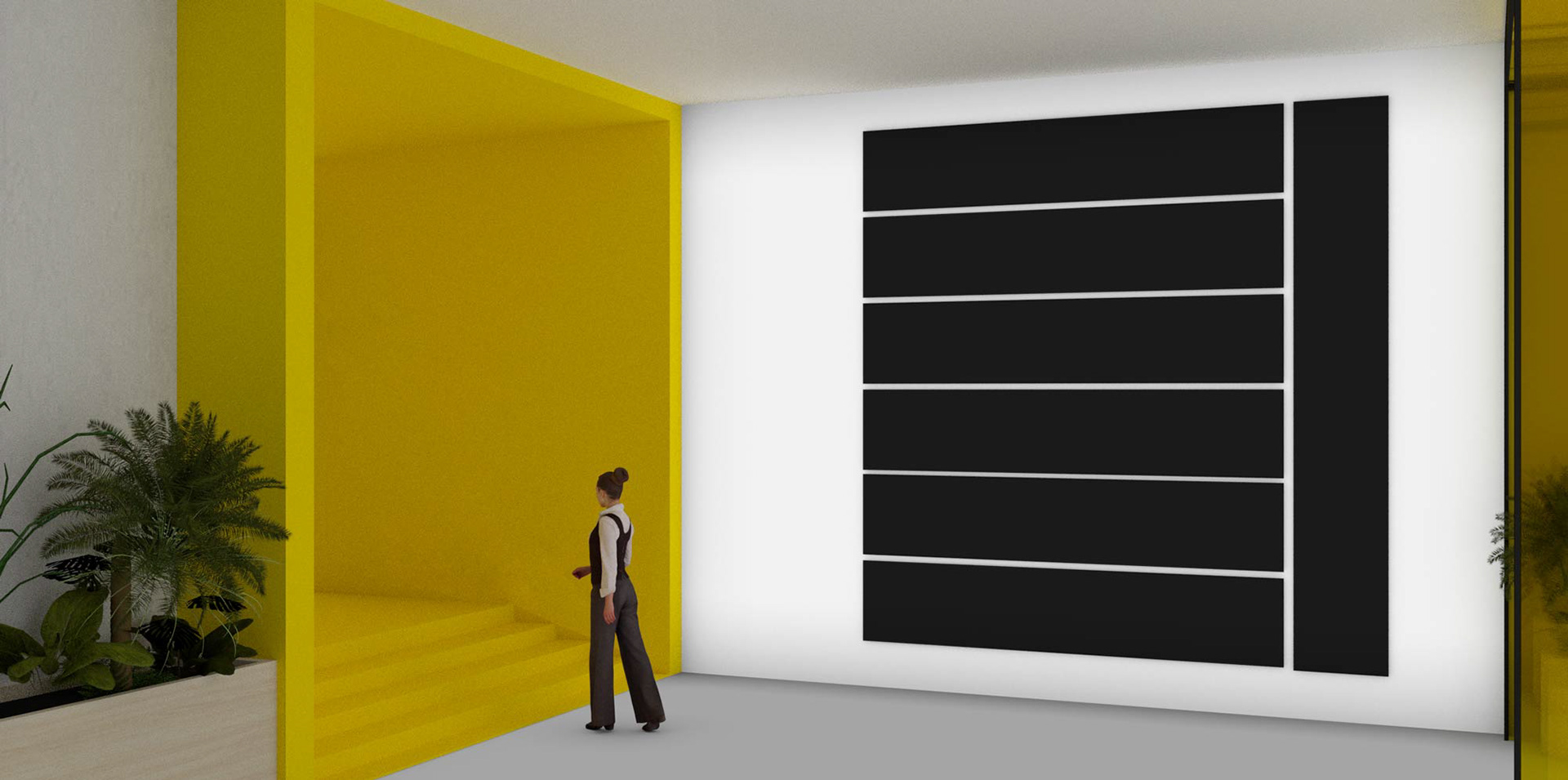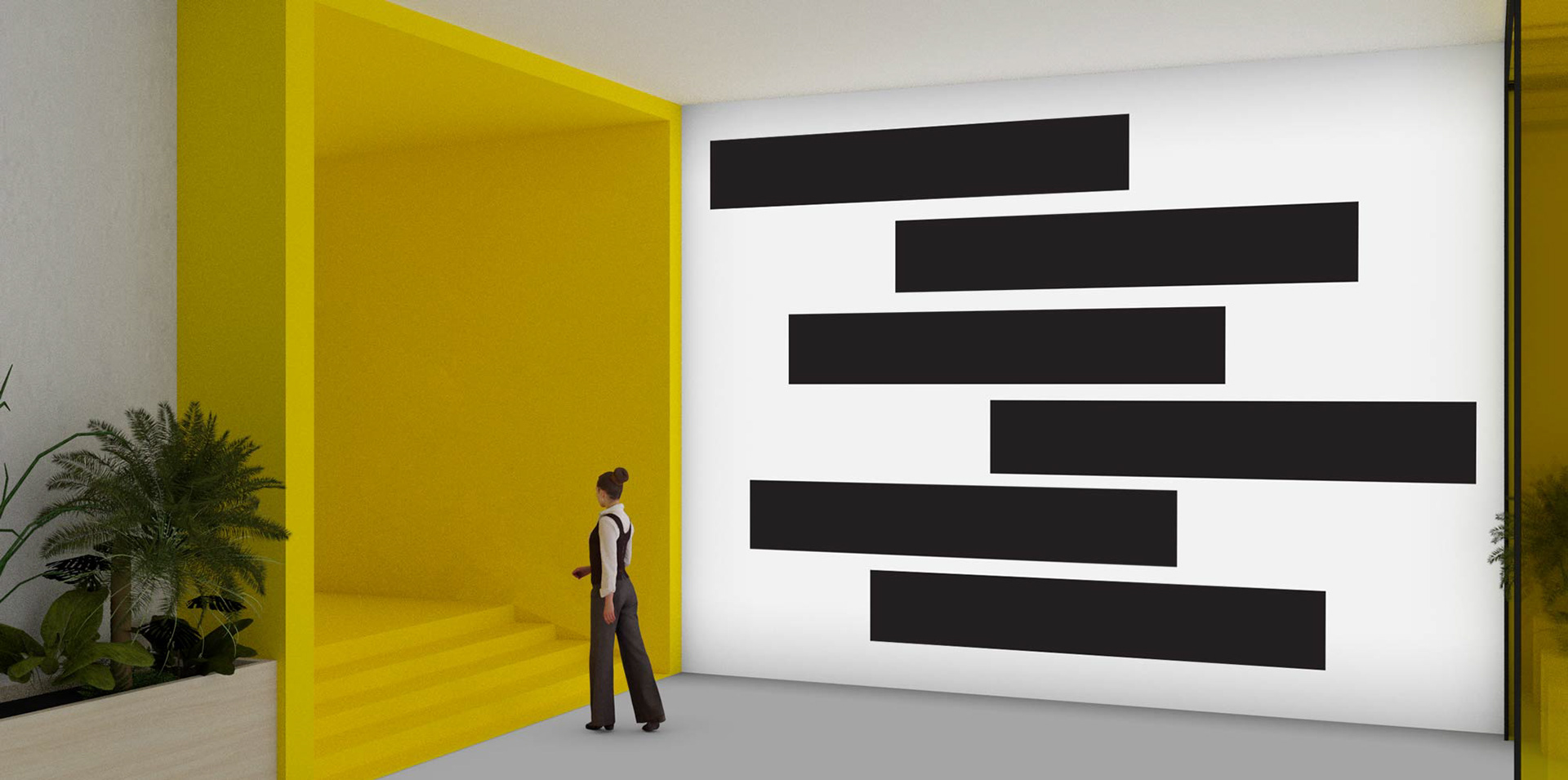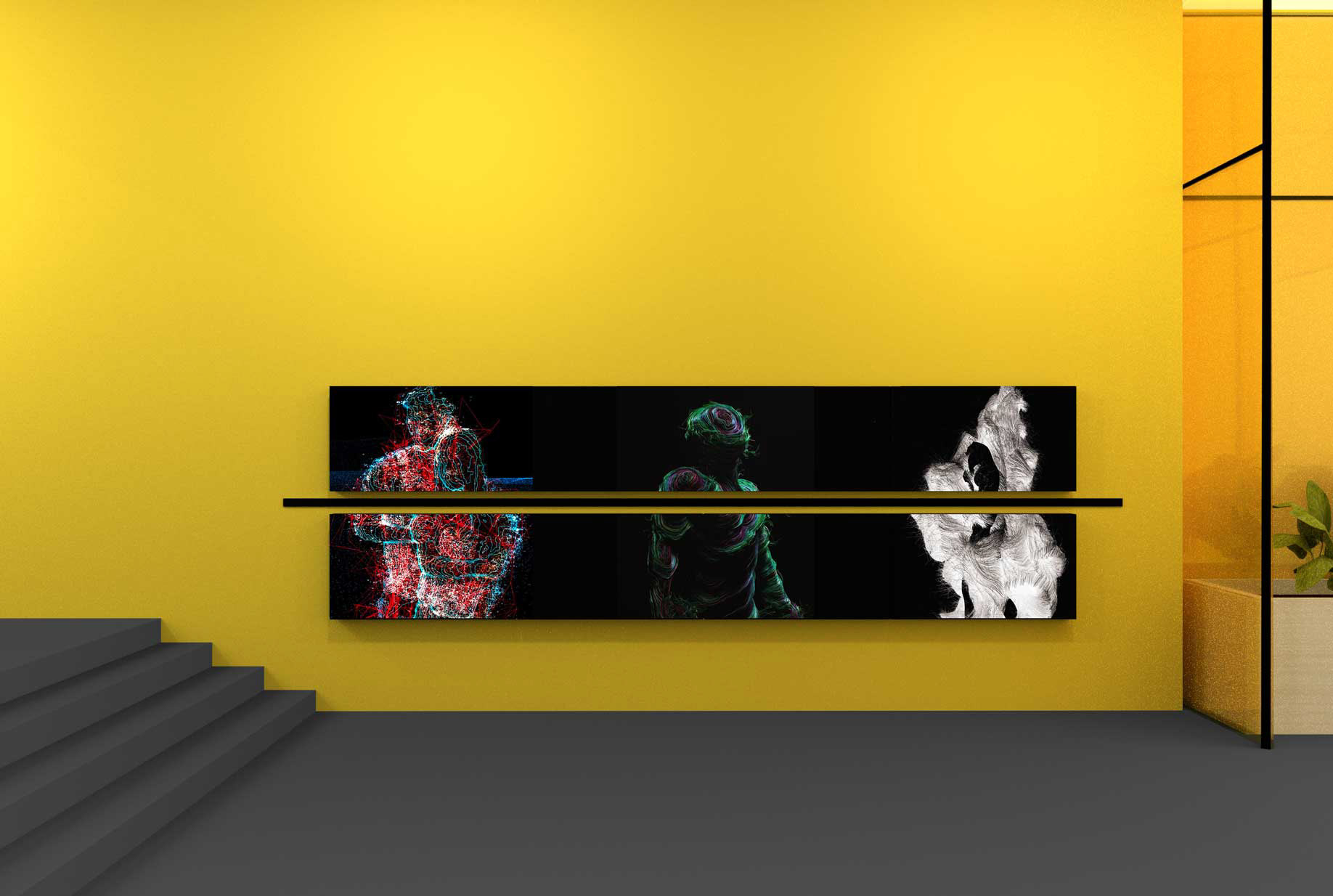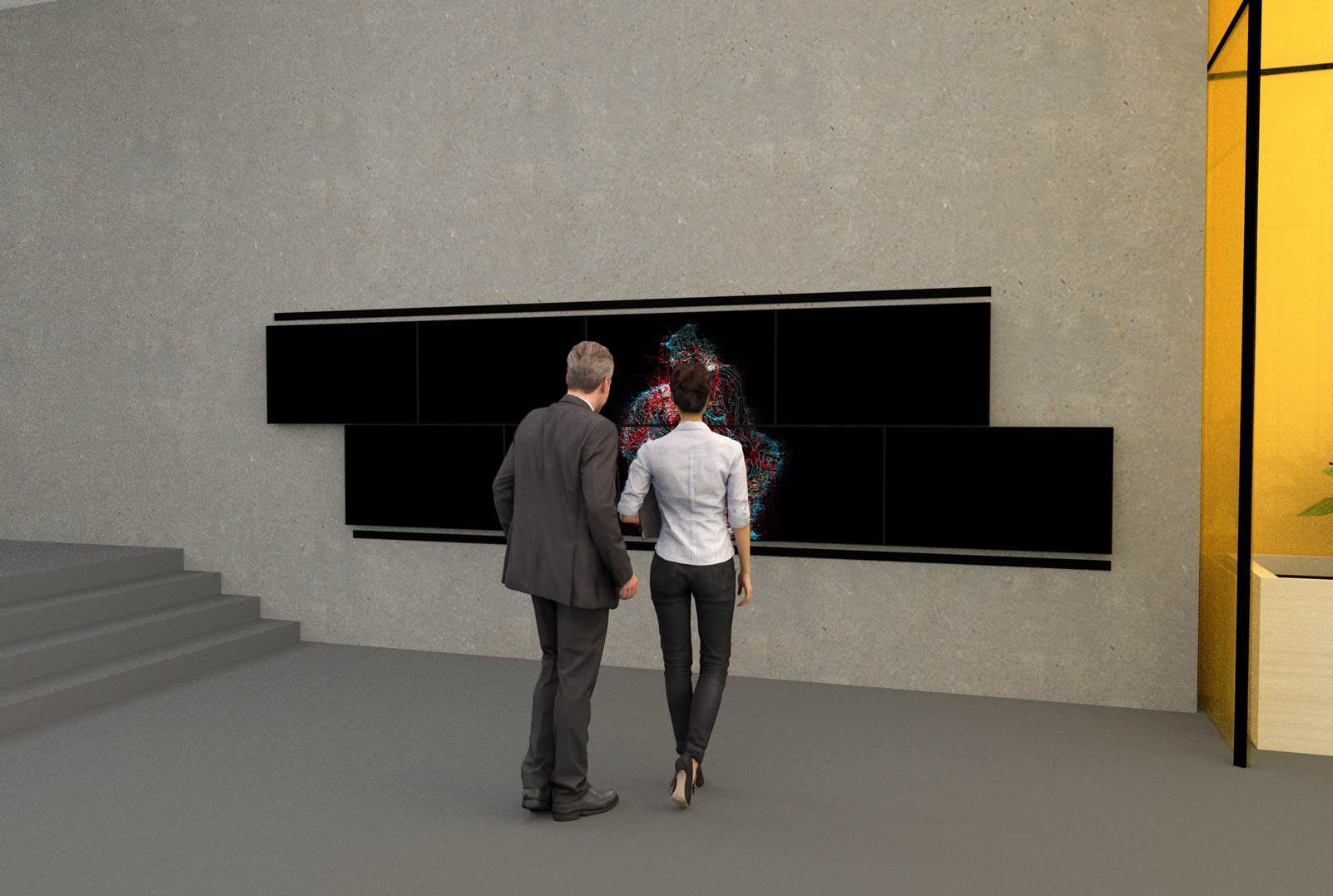 Blender 3D, Adobe Photoshop